Welcome to Mimosa Mining Company
Mimosa Mining Company is situated 32km from Zvishavane town, about 400km from the capital city of Harare. It is located on the Wedza Geological complex of the Zimbabwean Great Dyke, east of Bulawayo. The Great Dyke is a layered complex similar to that of the Bushveld complex. It extends for 550km and has a maximum width of 11km. The Mimosa lease encompasses three ore bodies namely:
• North Hill
• South Hill - Wedza and Mtshingwe
• Far South Hill
Mimosa Mining Company (Pvt) Limited is a wholly owned subsidiary of Mimosa Holdings (Pvt) Limited which in turn is a wholly owned subsidiary of Mimosa Investments Limited, a Mauritius incorporated company that is a 50:50 Joint Venture between Impala Platinum Holdings Limited (Implats) and Aquarius Platinum Limited.
Mimosa in the News
ZBC
Mimosa Mining Company, the country's largest platinum mine will embark on a property benefit scheme which will see the acquisition of company houses by employees as part of its empowerment drive.
The Herald
Technologies and anti-rejection drugs used during kidney transplantation are now advanced, giving hope to the country's health experts as the life saving procedure is possible in Zimbabwe.
Newsday
An injection of $2,8 billion into the platinum sector will see output rising by more than half to 20 tonnes annually in five years, Platinum Producers Association chairman, Winston Chitando says.
Latest News
26 August 2015
It is with great sadness that Mimosa Mining Company advises an underground fatality involving one of its Face Preparation Supervisors, Mr. Eric Mukazi which occurred on the 24th of August. In line with the company's safety policies
13 May 2015
Driven by its essence of fostering mutually beneficial relationships with the community, Mimosa Mining Company has refurbished two wards at Mpilo Central Hospital in Bulawayo. The organisation has also revamped the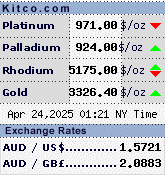 Location Map